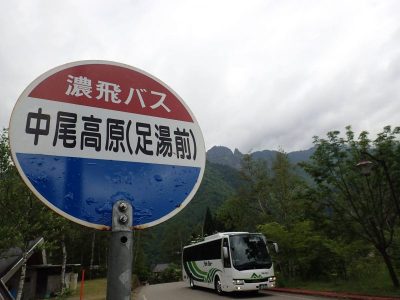 If you come from Takayama or Hirayu, please take the Nohi-bus, Shinhotaka line.
Once you board 'Shinhotaka Ropeway' bus, please tell a driver that you will be getting off at 'Nakao Kogen Ashiyu Mae'. If you don't, the bus doesn't run via Nakao.
Please download the card here that tells a driver where you'll get off.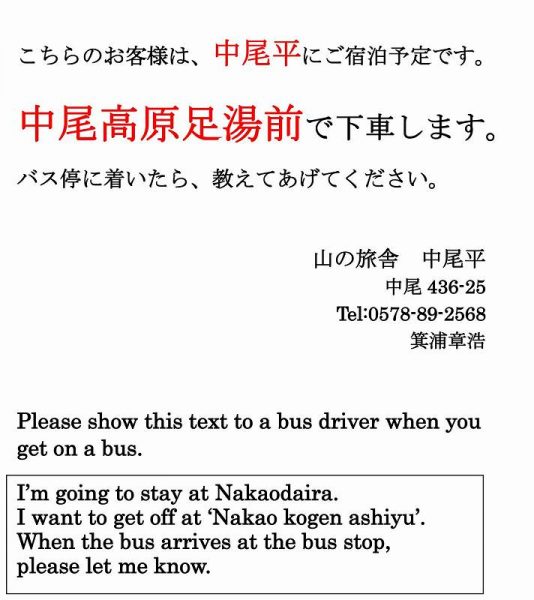 Most buses from Shinhotaka Ropeway and some buses from Takayama don't stop at 'Nakao Kogen Ahisyu Mae' even if you ask a driver to stop there. In case, you take off at 'Nakao Kogen Guchi'
Please call us, or email or message in advance since you have to walk up steep hill for 2 km. We'll come to pick you up.
Of course, we can pick you up at 'Nakao Kogen Ashiyu Mae' too.