How to spend your time at the inn
You may spend your time however you'd like at Yama no Ryosha "Nakaodaira."
After checking in, we will not come by your room unless called on.
Your futons will already be laid out at time of check-in.
Please make yourself at home in your room until check-out.
Every room boasts a beautiful mountain view.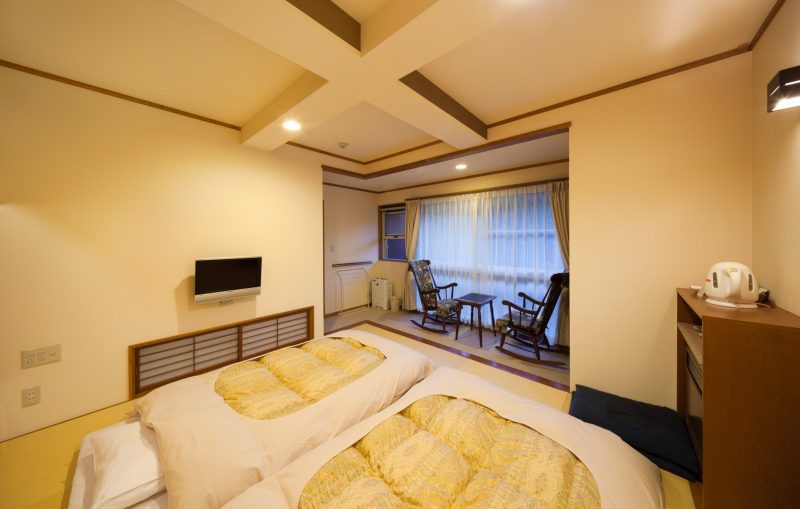 Twin Rooms
4 out of the 6 rooms accommodate 2 guests.
Each room has about 150 square foot (approx. 13 square meter) of futon area, a rocking chair, coffee table, sink, and toilet.
How about lying down on the tatami while taking in the mountain scenery,
and enjoying your time here?
Family Type
These rooms are for families or groups.
150 square foot (approx. 13 square meter) tatami area + large living room suitable for 3 guests,
or a 190 square foot (approx. 16 square meter) tatami area + larger living room suitable for 4 guests.
All come with a sink and washlet toilet.
We hope you enjoy a relaxing time with your loved ones.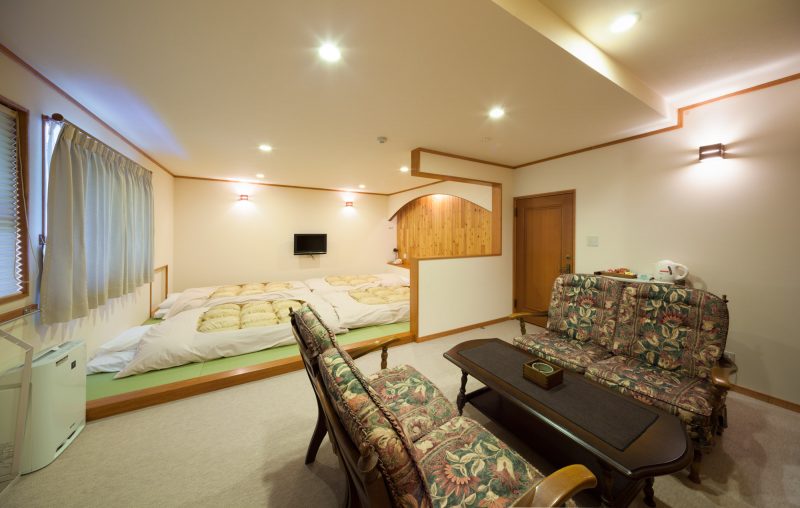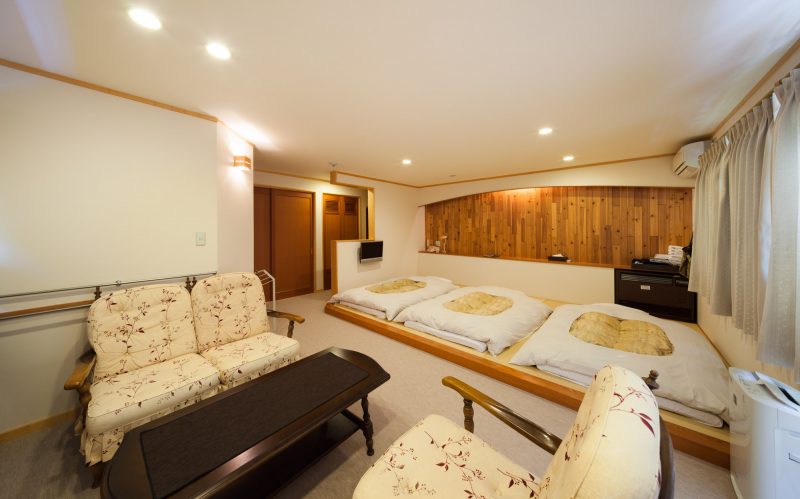 2nd Floor Lobby
The second floor has guest rooms as well as a common area.
Take a seat on the couch, gather around the table, or do as you'd like.
The bookshelf is stocked with books collected by the owner as well as some games and puzzles.
1st Floor Lobby
The 1st floor lobby has a living room area,
where you can read the books or relax after a bath.
Please use these areas as you'd like.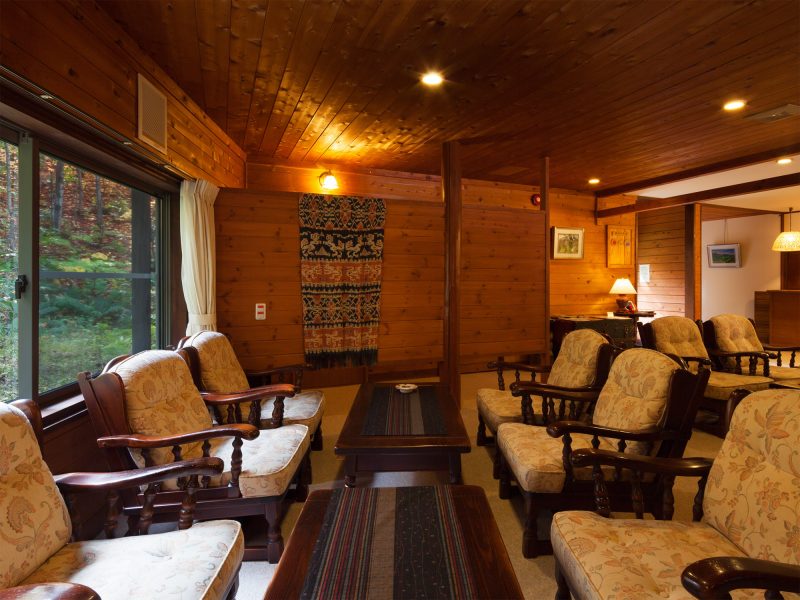 We only have one smoking room. Please notify us at the time of your reservation. Family type guest rooms are non-smoking.
Rooms are equipped with a heater, but the whole inn has floor heating using heat from the hot spring. Please use the heater on especially cold days.
Please be mindful of other guests and do not make any loud noises in your room.
Rooms are equipped with an air conditioner. Although Nakao Kogen is at a high altitude, there are days during the summer where you may need to use the air conditioner. Nakaodaira is at an altitude of 3,600 feet (1,100 meter). Even during the summer, the mornings and nights can cool to lower than 68 F (20 C). Open up the windows and enjoy the cool breeze of the plateau.
Each room is equipped with a Air purifier with humidifying function, hair dryer, towels, bath towels, yukatas, toothbrushes, hair brush, cotton swabs, razor, electric kettle, teabags, cups, and hand soap. The bathrooms are equipped with shampoo, conditioner and body soap. We also have paper fans in the lobby.
You are welcome to use our Wi-Fi, but please understand that the connection may not be strong at all times.